Weston-super-Mare, Somerset and SEO Freelancer UK
I have demonstrated Google page 1 results for my website - with the right amount of time and investment I can push your website to Google page 1 too. Contact me now.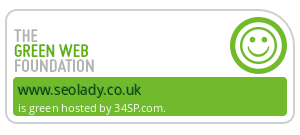 SEO Zoom Consultations £70 - What Do I Get?
Watch and listen along from a June 2020 Zoom SEO Consultation and learn along with a beginner client whose website is only 4 weeks old. I tell him that domains less than 2 years of age don't have any trust with Google.
As reality sinks in, he quickly realises his business idea of remote language teaching and presenting a job board for recruitment affiliate earnings has all the markings of failing just 6 weeks after his website went live.
In this session I explain in a language he can understand that he's up against UK giants and was not aware of how to do competitor research in Google, or plump for logical and obvious Search Phrases.
It's always a good ending though, clarity, and homework for a follow on session.
I Talk Your Language
With remote services and a plain-speaking style, I deliver professional SEO services to businesses of any size. I have 20 years' experience in sales, marketing, eMarketing, SEO, and Search Engine Marketing, providing website promotion services to clients in the UK and internationally